Selling a home is always an adventure in home improvements, staging, photography, and a parade of buyers. Selling a luxury home is an even greater task as you seek to convey your property's beauty and the lifestyle it inspires. Fortunately, you are not limited to the standard operating procedure in the housing market.


With the help of a skilled local luxury real estate team, you'll get insider knowledge for getting those offers. At
Fox Group Homes
, we're diving into some of the best-kept secrets of successful luxury home selling, from Golden and Mountain Ridge to Arvada real estate.
1. Buyers fall in love with curb appeal and kitchens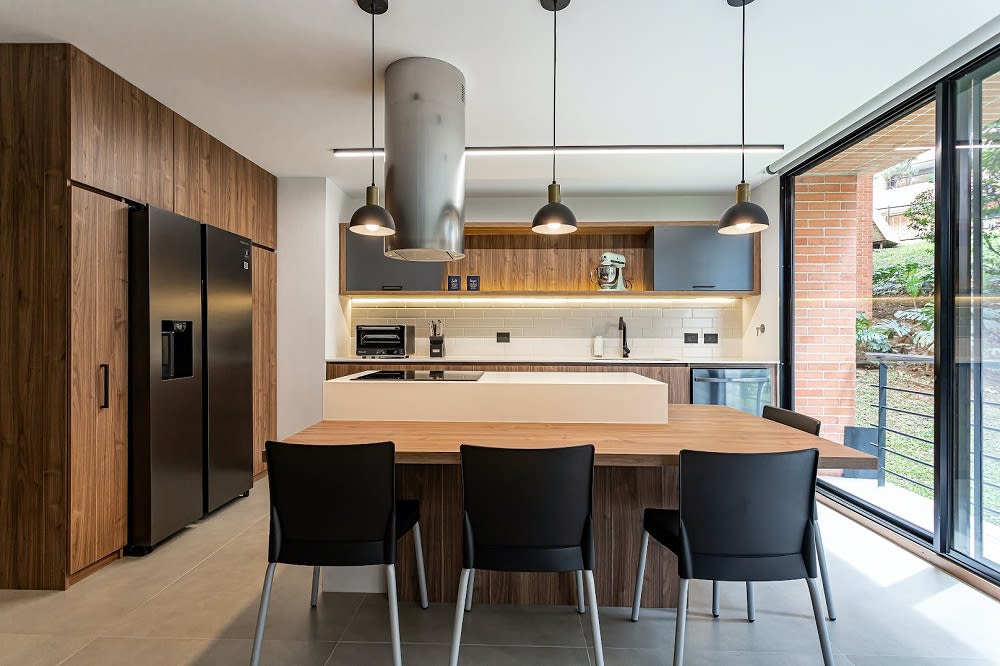 Photo courtesy of Unsplash
Many sellers get caught up in questions about renovations. Where should your greatest effort go to charm buyers and help them fall in love with the house at first sight? History shows buyers are often most impacted by two first impressions: the curb appeal and the kitchen.
We all know that curb appeal matters. The charm of a home's exterior, especially from the road and front walk, will define a buyer's feelings from the get-go. Will they be charmed coming home every day and feel like the majestic owners of a modern castle? Curb appeal starts with the home's general color, shape, and position on the lot. But it is really defined by your landscaping, front walkway, front door, and front porch that frame a picturesque "welcome home."
Many, many buyers are shopping for the perfect kitchen. They likely have a few dream kitchen ideas in mind, but a functional, stylishly designed kitchen that takes their breath away will always be a plus. Modern or cozy, brick or stainless steel, your kitchen should make an enticing first impression.
2. Always get a pre-inspection
A
pre-inspection
is a secret weapon to success in negotiations. Why? Your buyer will ask for an inspection as part of their due diligence. Don't let this be the first time you hear about leaky pipes and missing roof shingles. By booking a pre-inspection, you have the chance to take care of any maintenance concerns. Once issues are repaired, or if you pass with flying colors, you can market your home's energy efficiency reports and an inspector's clean bill of health.
3. Price it right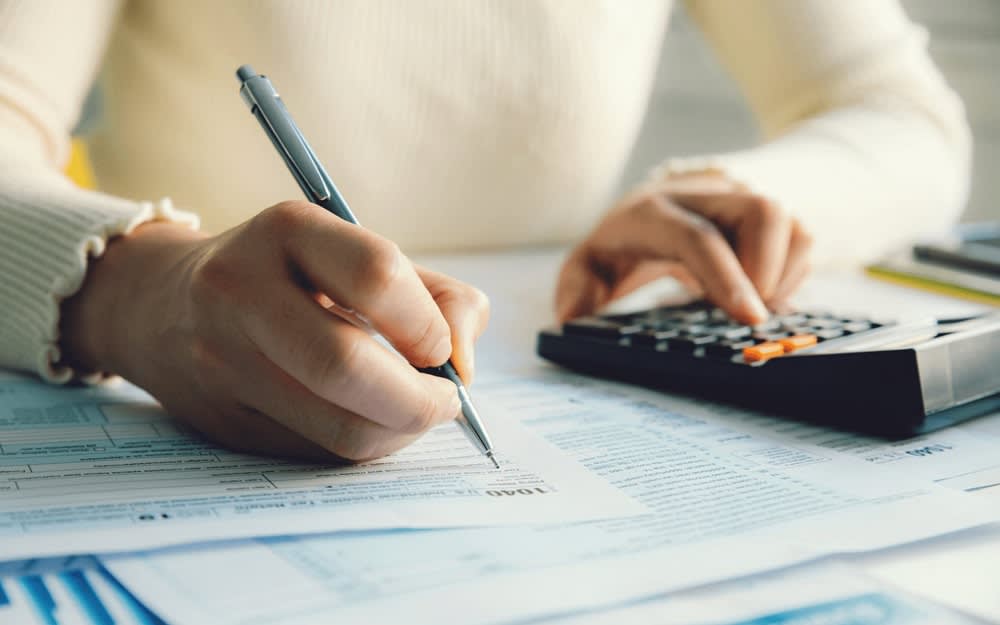 Photo courtesy of Shutterstock
Pricing a home is a science and an art. Price too low, and you risk leaving money on the table. Price too high, and you'll discourage your best pool of buyers. An experienced realtor who frequently handles luxury homes can help pinpoint the right price.


The listing price is your negotiation starting point. Likely, the price will be calculated based on the prices of recently sold homes in your neighborhood, market demand, and your
property's inherent value
.
4. Picture perfect
Everyone remembers to mop the floors and deep-clean the carpets, but what about the ceiling fans and vent registers, or the almost imperceptible scuffs in the paint? In luxury real estate, every detail matters. Your buyers want to see a pristine space as if they are stepping into a palace spun out of plaster and glass just for them. You can achieve this effect by cleaning every detail — don't forget to look up — and applying fresh finish and paint to every surface.


Dusting the vent registers, cleaning the molding, and
polishing the light fixtures
make a home look brand new. Repainting the walls and polishing the wood makes the place glow with a fresh vibrancy that every buyer wants to see.
5. Staging makes buyers want more
How should you
stage
a luxury home? Your goal is to inspire buyers to see the home's potential with just a few pieces of furniture without overwhelming them with detail. Your staging is like the canvas onto which buyers will write their future life of luxury. Accent walls are painted a remarkable warm or cool tone. Furniture clusters suggest a gathering space, and the master bedroom is comfortable. The home office is the sketch of an elegant, modern workspace.
In other words, leave them wanting more. Leave blank spaces where furniture, details, family photos, and favorite colors naturally write themselves in, as the buyer's mind is inspired by imagining themselves using the space.
6. Set up spindly furniture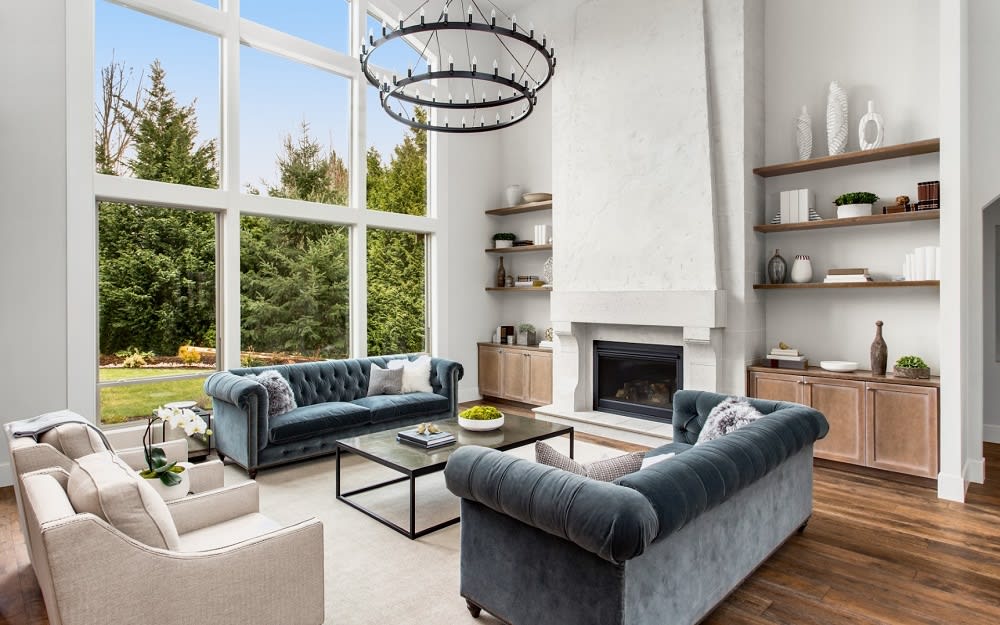 Photo courtesy of Shutterstock
Here's a neat trick: always try to stage with
light, spindly furniture
. Light, slender furniture makes a room look bigger and enhances the light. Buyers love spacious rooms that feel open and ready to fill. So, use light furniture that doesn't take up much space. Aluminum and clear acrylic chairs might be the perfect elegant detail in the sunroom breakfast nook. Place light, slender wood chairs around the fireplace without the bulk of real couches and armchairs.
7. Achieve the perfect photography with lighting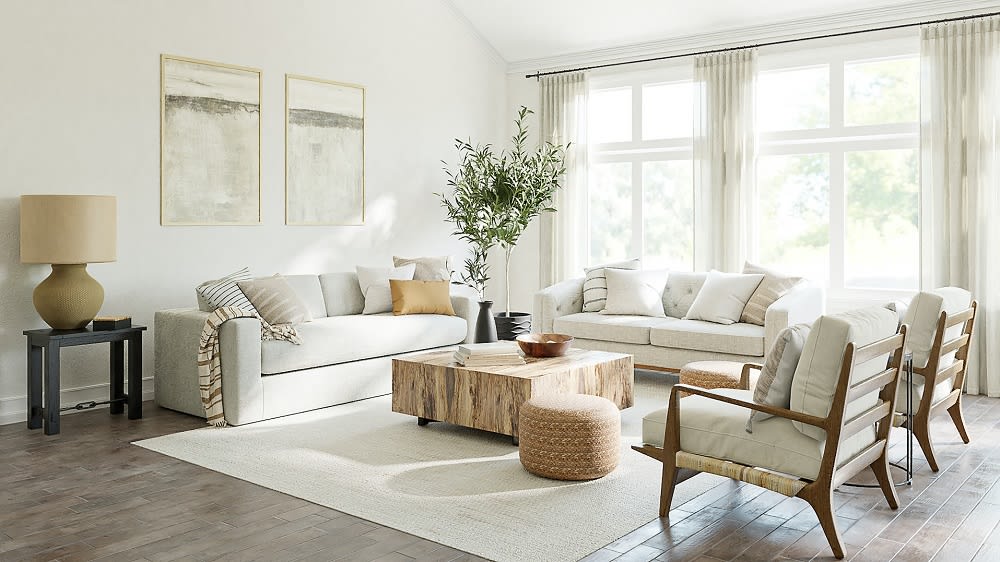 Photo courtesy of Unsplash
When it comes to photographing your home, lighting is everything. Work with your photographer to capture your home when the sun creates that perfect glow through your windows. Combine artificial light with natural light to show your buyers your home at its best. If you find your space challenging to shoot without shadows, it may also be time to consider updating the light fixture design (or you might just need new light bulbs).


Your photographer can help you create the best light for each room and give tips on enhancing the space for live tours.
8. Focus on the little upgrades
Many sellers are resistant to the idea of
pre-sale renovations
, with a reasonable concern about ROI. However, minor updates can go a long way with minimal investment in time and finances. Take a page from modern hotels on those small, cost-efficient upgrades that make a difference in the residential spaces of the modern elite.
Consider replacing your power outlets with a modern version containing USB and classic 3-prong ports. Easy, quick swaps can add a smart thermostat, doorbell, and exterior door locks. A brief exchange of door handles, hinges, mirror frames, and cabinet pulls can subtly update your home by decades.
9. Go high-tech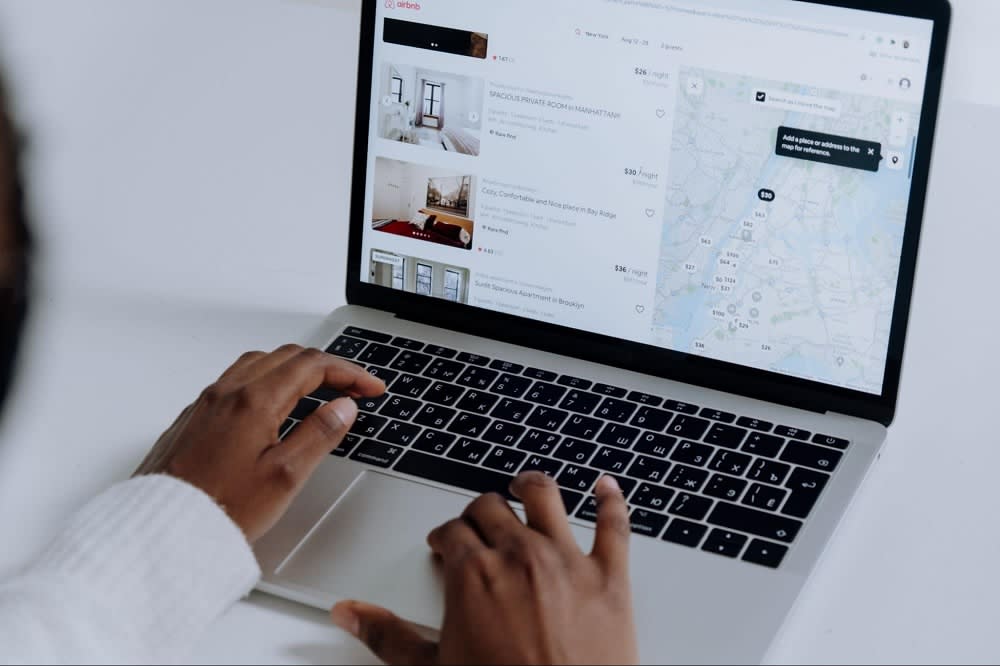 Photo courtesy of Pexels
Be prepared to go high-tech with your home listing, as a few simple photographs and a nice description are listings of the past. The modern house-hunting buyer now expects to see a professional photo tour and a
3D virtual tour
alongside a well-organized and quickly sorted list of features and amenities.
Virtual tours are the perfect next step for luxury buyers after a beautiful photography tour and before reaching out for a live walkthrough. Work with your realtor and real estate photographer to build a high-tech listing. The good news is that shooting a 3D tour can be a lot of fun and leave you with the perfect memento of the home you've loved.
10. Use insider tidbits in your listing
Buyers intrigued by the photos in your listing will scroll down and read the description of your home. Seed your description with those little details that made you fall in love with your property back when you bought it. Mention the tranquility in the arboreal garden walk or that you never wait more than three seconds at any tap for hot water. Drop a hint about convection oven recipes at family gatherings or the special light in the morning through your staircase's stained glass window.
11. For live tours, make the house smell enchanting
When buyers tour the house in person, use the classic real estate trick and make the place smell wonderful. For a fresh Colorado mountain aroma, use fresh pine sprigs and slender branches for table centerpieces. Simmer cloves and vanilla on the stove for a warm, welcoming scent, or actually bake a batch of cookies before your touring buyers arrive.


If your home is surrounded by nature, open a few windows and let the fresh breeze do the aroma-selling for you.
12. Spotlight your luxurious extras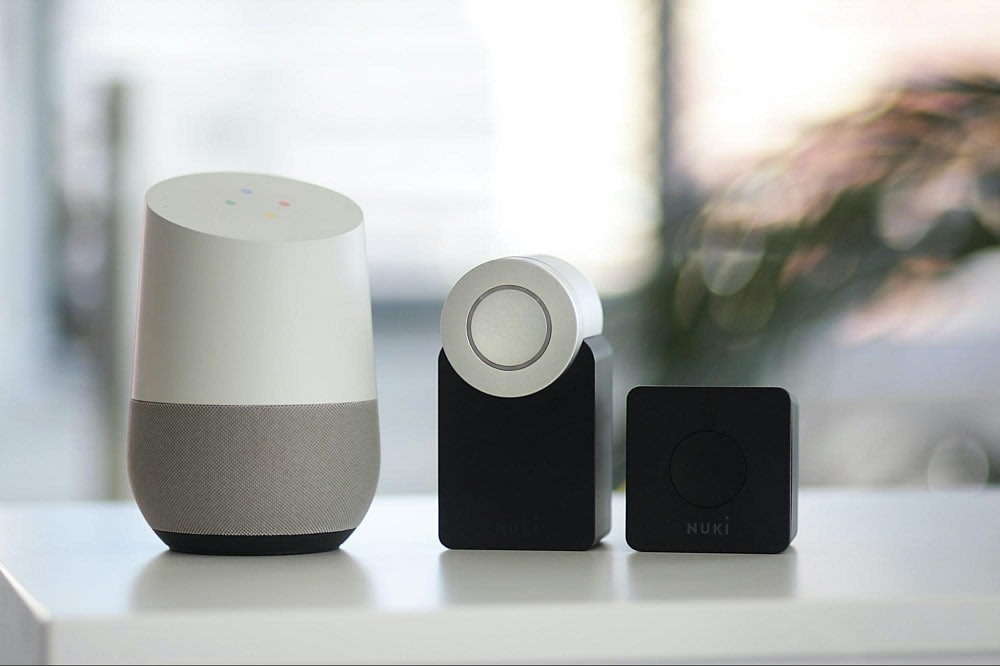 Photo courtesy of Unsplash
In all the effort to showcase your home's visual appeal, it's easy to forget the extras. Is the house already wired up as a smart home? Do you have a cozy, unmentioned little guest house or a charming apartment above the garage? Does the back garden have a fish pond with a living ecosystem or a greenhouse for the winter gardener? These details will make your home stand out in a market of beautiful homes.


At
Fox Homes Group
, we're proud to help luxury Colorado homeowners achieve that "Sold!" sign. As experts in the Colorado market, from
Arvada
,
Highlands
, and Mesa Meadows to
Golden, CO
real estate, we'll use our full industry knowledge and secrets for selling success to help you get the best offers on your gorgeous property.
Contact us online
today to meet our dedicated real estate team and sell with confidence.

*Header photo courtesy of Fox Group