When it comes to Golden, Colorado, you can expect to find families enjoying the beautiful scenery while simultaneously indulging in numerous family-friendly activities. Not only is Golden considered a top destination in Colorado, but it's also an excellent place to raise children. There's no better time than now to invest in Golden real estate.
Family-friendly destination
Photo courtesy of Cedar Fence Direct, Golden History Museum & Park
When it comes to family-friendly fun, there are a lot of options in Golden to excite families. Golden is home to dozens of attractions, events, and outdoor adventures. Because of its rich mining history, families can visit
Golden History Museum & Park
, which features old cabins that allow families to experience how early farmers and ranchers lived in the area. There's also
Dinosaur Ridge
, which is a dinosaur track site that lets families learn more about the preservation of fossils and dinosaurs.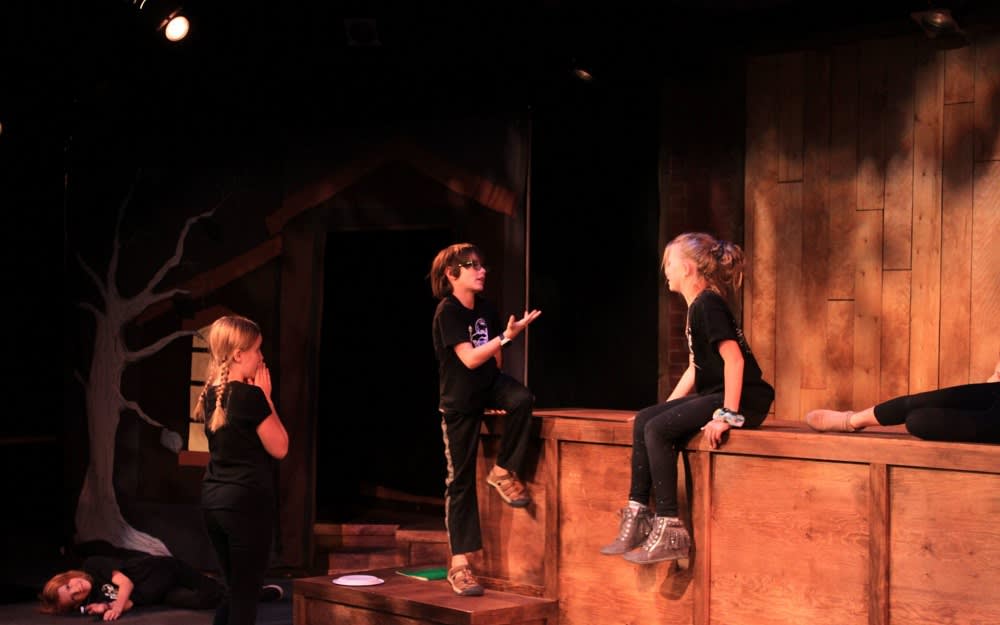 Photo courtesy of Miners Alley Playhouse
Outside of museums, Golden provides plenty of entertainment and shopping for families. Visit the
Miners Alley Playhouse
, which offers entertainment and shows for children as well as adults. There are numerous restaurants in the area that feature kid-friendly menus, along with
Splash Aquatic Park at Fossil Trace
, which is a waterpark that the whole family can enjoy.
These are just some of the activities that help to make Golden a family-friendly destination and keep families returning.
Education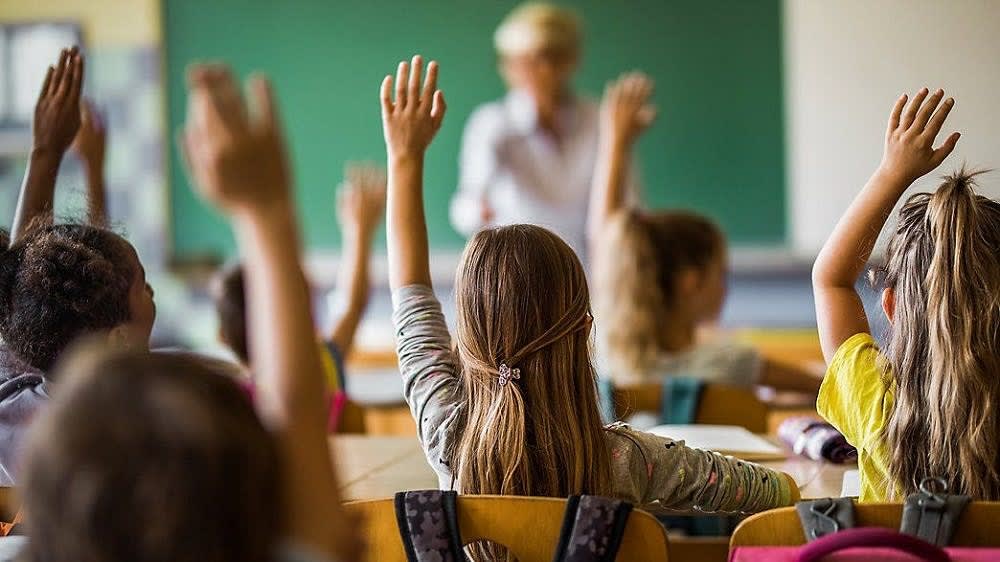 Schools are an important factor when it comes to picking a home, especially when looking at homes for sale in Golden. Luckily for residents and those interested in purchasing Golden real estate, Golden is considered one of the
best places to live in Colorado
because of the number of great schools in this city. So not only do families have a variety of public and private school options for sending their children but they can also be reassured that no matter what school they pick, their kids will get a good education.
And with so many schools in close proximity, when looking at homes for sale in Golden, parents can feel assured that their children are going to a school that isn't too far away.
Outdoor recreational activities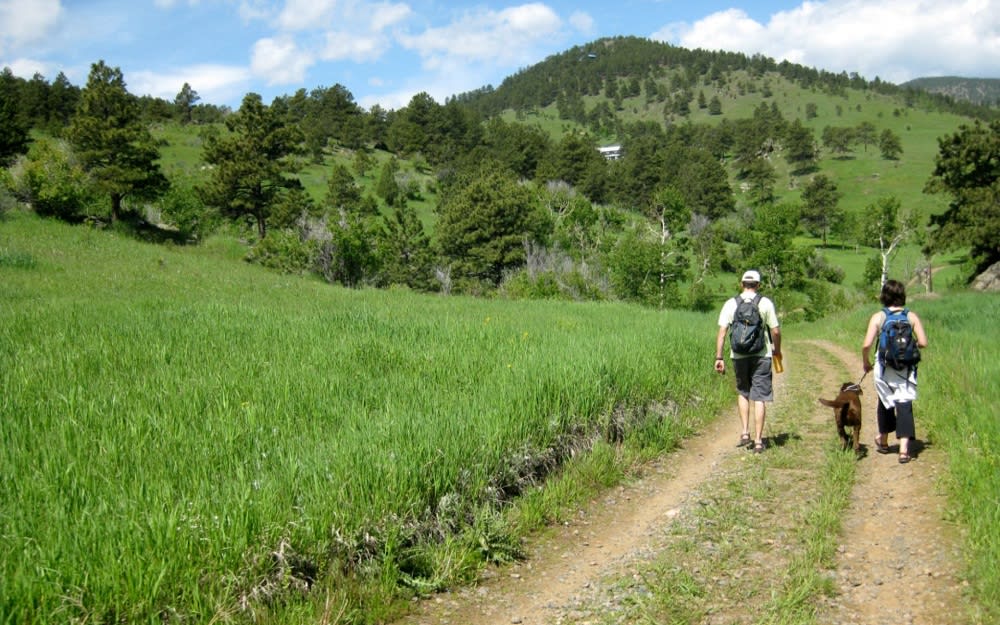 Photo courtesy of RootsRated, Golden Gate Canyon State Park
Children love playing outdoors, and with Golden, there are endless outdoor recreational activities to help keep families entertained. Whether you're interested in a local park or want to explore nature, there's something for every level of thrillseeker.
Families can go biking at
Golden Gate Canyon State Park
. They can also go hiking or on nature walks here, too—they may even be able to see some of the diverse wildlife in the area. This park also has campgrounds, so families can go camping as well as has opportunities for fishing. But perhaps a true highlight of this park, and many other parks in Golden, is that there are trails for horseback riding.
For those more interested in water-related outdoor activities, there is also kayaking and canoeing, among other things. With all of these options to simply get out and enjoy nature, it shouldn't be a surprise why so many families love Golden.
Small-town charm
A great appeal to Golden is its beautiful scenery and the natural small-town charm it has to offer both its residents and those interested in owning a home in this city. Not only is it located at the foothills of mountains, making it feel like a mountain town, but it's also just a few miles away from the Denver Metro Area. It's the best of both worlds for those interested in purchasing Golden real estate.
Outside of Golden being a smaller community, many of the buildings maintain an old town Western charm, which is a direct result of the town's rich mining history. Plus, given the size of the community, it offers great walkability, so residents don't necessarily need a car to get from one place to another, making it a safe community to raise children.
Culture & art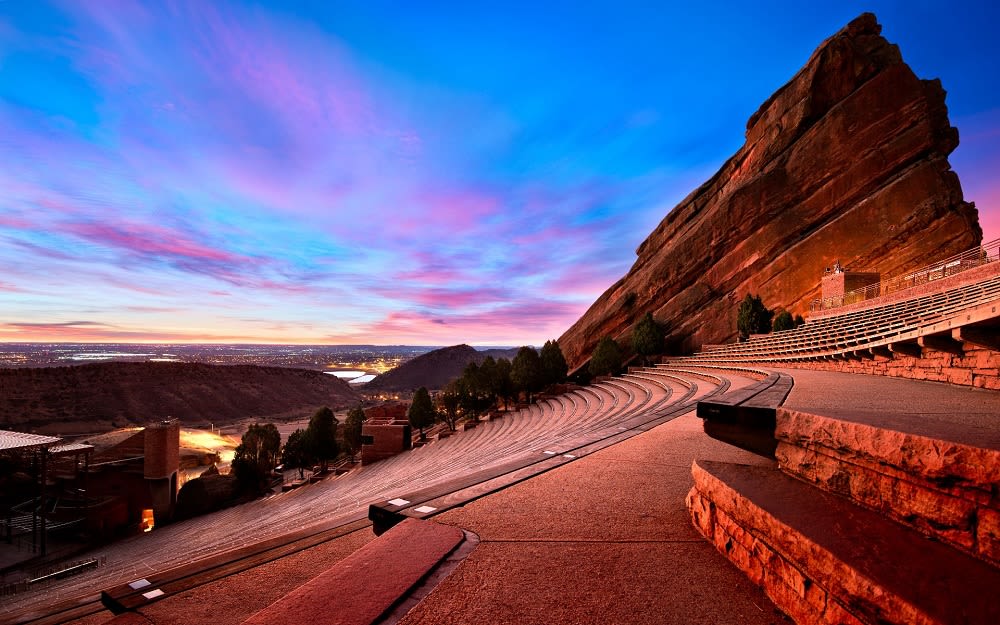 As stated before, Golden has beautiful mountain views, and these views are a large part of why so many families love Golden. It provides the perfect picturesque background for raising a family. But these beautiful views also influence the culture and art of this city.
While Golden might naturally appeal to families that love the outdoors and nature, it also appeals to those that are more interested in art and culture as well. There are numerous art galleries showcasing the art of local and national artists, as well as numerous programs designed specifically to engage the community. But perhaps the biggest highlight and draw to Golden is the
Red Rocks Park & Amphitheatre
, where renowned artists perform behind the backdrop of the mountains and nature of Golden.
These are just some of the reasons why families are moving to and love Golden. From its beautiful mountain scenery to its small-town charm, it has a little bit of everything. Couple this with the family-friendly homes for sale in Golden, and you can see why Golden is the perfect location for families.
Begin your search for Golden, CO real estate
If you're ready to start looking at homes for sale in Golden, reach out to an experienced local agent like those at
The Fox Group
.
*
Header Photo courtesy of Search Golden Area Real Estat