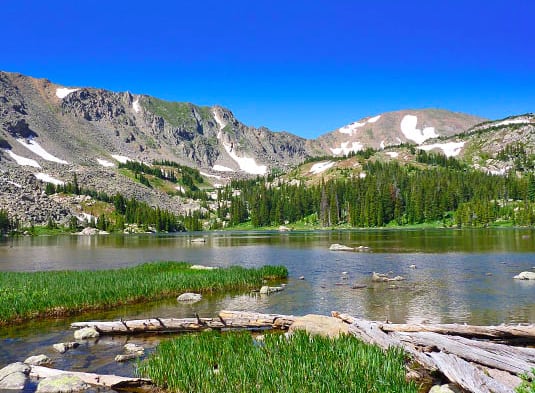 I have now lived in the State of Colorado for almost 11 years now. In light of all the new folks moving to this state, I thought I would share lessons I have learned.
Spring has not arrived in March when the first warm day hits. Expect snow in May!
If you consider yourself a biker of any sort; clip in, and expect to look like an idiot, fall unexpectedly, and generally feel stupid till you learn.
Don't drive through a snow drift. That stuff is like cement people!
Speaking of driving, 4 wheel drive does not mean 4 wheel brake!
If you want to keep your sanity, do NOT go skiing off I70 on a Saturday.
Expect to be repeatedly beaten on the bike, and on the trail by women. Yes Men, get over it. There are 3-4 women in my neighborhood alone that could beat down any of you.
In fact no matter what you do, expect someone to do it better, and faster. I got passed on my motorcycle going down Lookout Mountain by a guy on a skateboard. Case and Point. Get over yourself, and have fun anyway!
Mountain biking is not a Sunday stroll here. Lots of up, lots of down, and plenty of large rocks. Technical means technical! Brakes are a good idea...
Speaking of rocks, do not attempt to dig in your yard. Not for a tree, not for a fence post….They call them the Rocky Mountains for a reason. If you want to keep your manhood, please defer.
Beer: Know it, drink it, and evaluate it or feel like a poser. And no, I have not acquired the taste yet, to my friend's dismay!
Be a bronco fan, or pretend if you have to. At a Broncos game my 16 year old daughter had a 75+ year old man in her face because she was wearing a Niner jersey. Scarred her for life.
People demand to be outdoors here. It's not a fad, or a fashion statement like in some places. Play hard, work hard, take risks. Pretty much sums up this state.