Nestled at the base of the Colorado Rocky Mountains,
Golden
offers a slice of the picturesque mountain-living lifestyle. It's the epitome of what a mountain town should offer, complete with sweeping mountain views in all directions, close access to nature, and historic buildings from Colorado's gold rush days. Today, the town continues to thrive and provides residents and visitors with a plethora of recreational, cultural, and culinary opportunities.
What to know as you relocate to Golden
History
Golden was integral in the western expansion of the United States. The town was
founded in 1859
and, as the name suggests, once served as an idyllic former gold rush town nestled between North and South Table Mountains. Originally named "Golden City," it became the capital of the federally recognized Colorado Territory in 1862. While mining and panning surrounded it, Golden City served as the hub for most of the area's economic activity. As the industry was booming, the city was also becoming an important center of intellectual development and established the Colorado School of Mines in 1970, as well as other educational institutions. Much of the city's history — and certainly the appreciation for it — has been preserved in today's Golden. Since its humble beginnings, the town has continued to grow and flourish and is now home to over 20,000 residents. You can learn more about the fascinating origins of the town at the
Golden History Museum and Park
, where you'll learn about pioneer life and culture through insightful exhibits, old settlements, and historic collections.

Location
Situated at the base of the foothills, Golden is where the mountains meet the plains. In addition to its idyllic small-town charm, one of the town's most appealing qualities is its prime location. The town can be accessed by car or trail, and there are
five major highways
that lead into Golden, including I-70, Hwy 6, Hwy 58, Hwy 93, and C-47. Plus, the town is situated just 20 minutes west of Metro Denver, which means that residents have easy and convenient access to all the big city conveniences. Additionally,
Denver International Airport
(DEN) is the closest major airport and connects residents with easy access to every corner of the globe.

Downtown Golden
Whether you're new to Golden or simply passing through, no visit is complete without a stroll through the city's famous downtown. This historic district serves as the center of the town and is lined with shops, restaurants, craft breweries, and parks. It is also home to the "Welcome to Golden" arch, which is one of the most photographed items in all of the state. Regardless of whether you're grabbing a bite to eat or shopping until you drop, it's worthwhile to spend an afternoon in Downtown Golden.

Close access to nature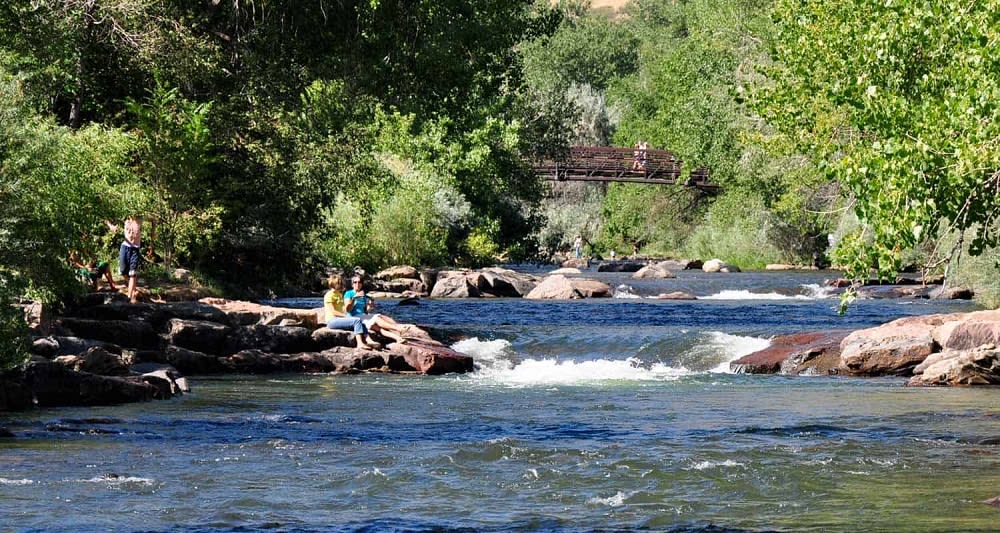 Research has shown that spending time in nature is linked to both
cognitive benefits and improvements in mood
, mental health, and emotional well-being. Lucky for you, living in Golden provides ample opportunities to do just that. Golden prides itself on natural beauty, as evidenced in everything from the captivating mountain vistas in the distance to the vibrant fall foliage. Whether you prefer a casual activity or something more adrenaline-pumping, Golden has something for you — and
Clear Creek
is at the center of it all. This creek, which weaves its way through the town, is frequented by fishermen, kayakers, tubers, sunbathers, and bikers year-round. It has served as the heart of Golden's commerce since the city was founded and still serves as a hub of activity to this day.
In addition to recreational activities on the water,
Clear Creek Trail
is another one of the city's masterpieces. This serves as part of Golden's extensive trail system and connects various neighborhoods throughout the town. The trail, which is popular with joggers, walkers, and bikers, travels to the eastern city limits, where it continues on and eventually connects with other trails in the Denver Metro area.

Things to do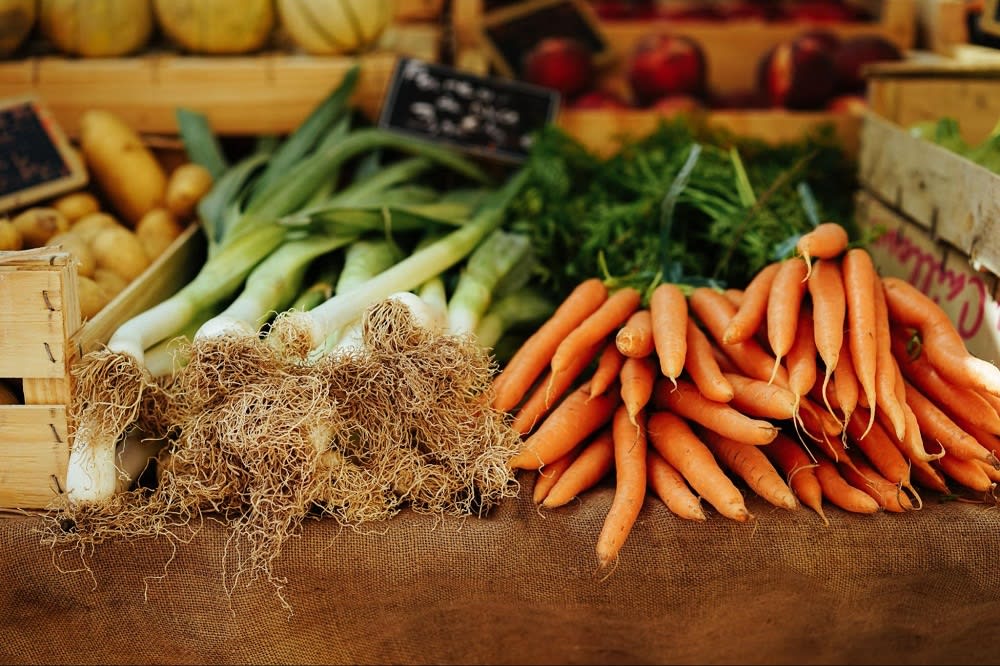 Golden might be considered a small town, but life here is anything but boring! On the contrary, the town offers an array of things to do, regardless of your interests. Kick off your weekends with a trip to the
farmers market
, which runs from June through early October. The market, located in historic downtown, has been a part of the community for 19 seasons and continues to connect residents and visitors alike to fresh food from local food producers. Spend some time browsing through the booths, which offer a wide selection of fresh produce, baked goods, and health and wellness products.
Golden has gained a reputation for its commitment to art and culture, providing residents with live music, theater, art galleries, and public art displays. For instance, the
Foothills Art Center
inspires the community through art, education, and cultural excellence. It offers a robust array of exhibitions and arts programming for learners of all ages. Originally founded in 19698, the center is housed in an 1872 Gothic-style church, an 1892 Queen Anne-style manse, and a Victorian-era mansion constructed in 1899. You can also spend the afternoon strolling through a
public art walk
, exploring the 30 pieces of public art that are located throughout the town.

Festivals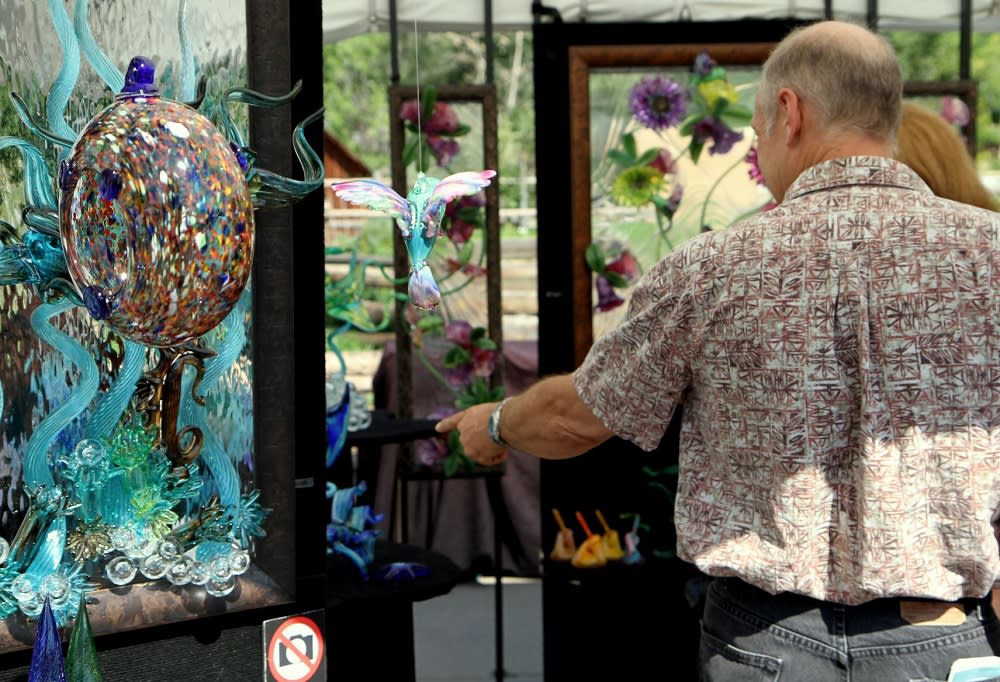 Image courtesy of Golden Colorado
Golden honors its history through long-standing traditions and festivals that take place throughout the course of the year. Its small-town charm can be experienced firsthand during the summer street festivals, farmers' markets, and exciting community events. Immerse yourself in the town's history when you attend the
Buffalo Bill Days
, a festival that dates back to the 1940s. This premiere Golden event attracts thousands of spectators to partake in week-long festivities — including live music, parades, an arts and crafts fair, food vendors, a car show, a golf tournament, and family-friendly entertainment.
Meanwhile, the
Golden Fine Arts Festival
is another event that you don't want to miss. A Golden icon for three decades, this celebrated festival is a juried art show located in the heart of Golden's historic downtown. The event, which takes place in August, traditionally draws thousands of visitors for two days of art, live entertainment, beer and wine gardens, and food vendors. Rich in community tradition and local talent, this event brings together the best and most creative side of Golden.
Make plans to attend the O
lde Golden Christmas Candlelight Walk
, which takes place in early December. The candlelight walk goes through historic Golden, where you can sing carols with neighbors and friends and share the beauty of the holidays with those you love. Many of the shops along Washington Avenue are open, and there is plenty of hot cider or hot chocolate to keep you warm along the way. At the conclusion of the walk, the "switch" for Golden's 50,000 holiday lights along Clear Creek and throughout downtown are turned on, signifying the official start to Golden's holiday season.

Dining and drinking
Whether you prefer a low-key dining experience or something more refined, Golden offers everything from hole-in-the-wall eateries to upscale restaurants. The town boasts a wide array of cuisines, enabling you to find something that satisfies any craving. One of the most popular dining spots is
Buffalo Rose
, a rustic bar and grill dating back to 1858. Located in the heart of downtown Golden, this restaurant specializes in new American cuisine. Guests can also look forward to live entertainment inside or on the patio, providing you with the quintessential dinner and a show.
For beer aficionados residing in Golden, the town features a variety of smaller craft breweries. In fact, the town brews more beer than any other town in America, in large part thanks to being the home of Coors, which originated in Golden. Enjoy a night out on the town at the
Golden City Brewery
, a popular drinking spot that serves house-made beer, wine, and ciders. This local brewery, founded in 1993 by two geologists, is located in a house that has since been converted to a brewery. You can enjoy your drink inside or, if the weather permits, head outdoors to the spacious patio. In addition to Golden City Brewing, there are nine craft beer breweries in the area, many of which are located in historic downtown. Just like the Coors Brewery, most offer tours of their facilities and brewing process.
Looking for Golden, CO real estate?
If you're interested in exploring houses for sale in Golden,
The Fox Group
today. Whether you're looking for a vacation home or a forever home, Jeff and his team can walk you through the process from start to finish and help you find a place that's right for you. With years of experience in the real estate industry and an expert in Golden real estate, they can help you find a house that truly feels like home.
*Header image courtesy of visitgolden.com