As I have been spending more time up by the Dory Lakes Neighborhood, I have been interested in finding good food and restaurants nearby.
Nederland is a cool mountain town about 3,000 ft above Boulder, and only 15 minutes from Dory Lakes with exciting winter snow sport options and a host to tons of summer activities and hiking in the warmer months. It's known for the Eldora Mountain Resort, a great place to alpine and Nordic ski in the winter.
In addition to recreation, Nederland has some cool new restaurants, breweries, and coffee shops that really make this place an awesome town to experience. Here are a few of my favorites:
Wild Mountain Smokehouse and Brewery
offers some amazing BBQ and micro brewed beers that are quite tasty. They also have a epic view from their patio, overlooking the Middle Boulder Creek and the Indian Peaks Mountain Range.
Salto Coffee Works
is a great coffee shop with a cool interior space and a patio with a cozy fire pit. They offer really tasty food dishes, house-roasted coffee, and as well as draft beer and a selection of wine. In the warmer months they often host live music on the patio which can be a fun outing for the family. Salto is also connected to
Tin Shed Sports
, a cool bike and outdoor shop.
Crosscut Pizzeria and Tap house
offers artisan wood-fired pizza and craft beers. After starting as a mobile wood-fired oven pizzeria, they recently renovated a 100 year old rustic building and opened as a permanent restaurant in 2015. The pizza features local and organic ingredients. Gluten free options are available as well. A delicious choice!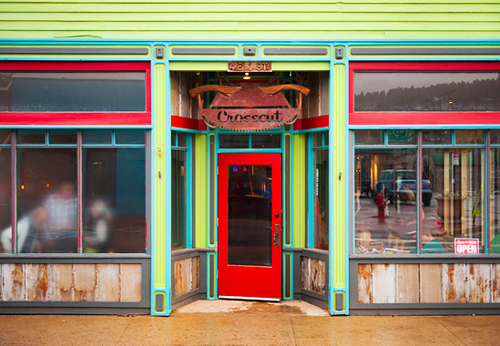 Other dining options