The Highlands is a Denver neighborhood that currently boasts a population of about 57,000 residents and a long-held reputation for luxury homes. When it was established in 1859,
The Rocky Mountain News
reported, "No more handsome location for residences can be found," although The Highlands didn't officially become a full-fledged neighborhood until 1885.
Despite its name, The Highlands sits at approximately the same altitude as the "Mile High City." The current
median price
of The Highlands real estate is about $707,000, and the area is experiencing a neutral housing market. A neutral housing market occurs when there are a relatively balanced number of homes available for sale as there are buyers looking for homes. There's no need for buyers to offer wild bids or engage in bidding wars as seller's markets might require, nor is there a need for sellers to lower their asking prices to facilitate quick sales. A neutral market is the epitome of "slow and steady wins the race" for both buyers and sellers.
For those interested in relocating to Denver, below are some tips for newcomers to The Highlands neighborhood.
Elevate your creativity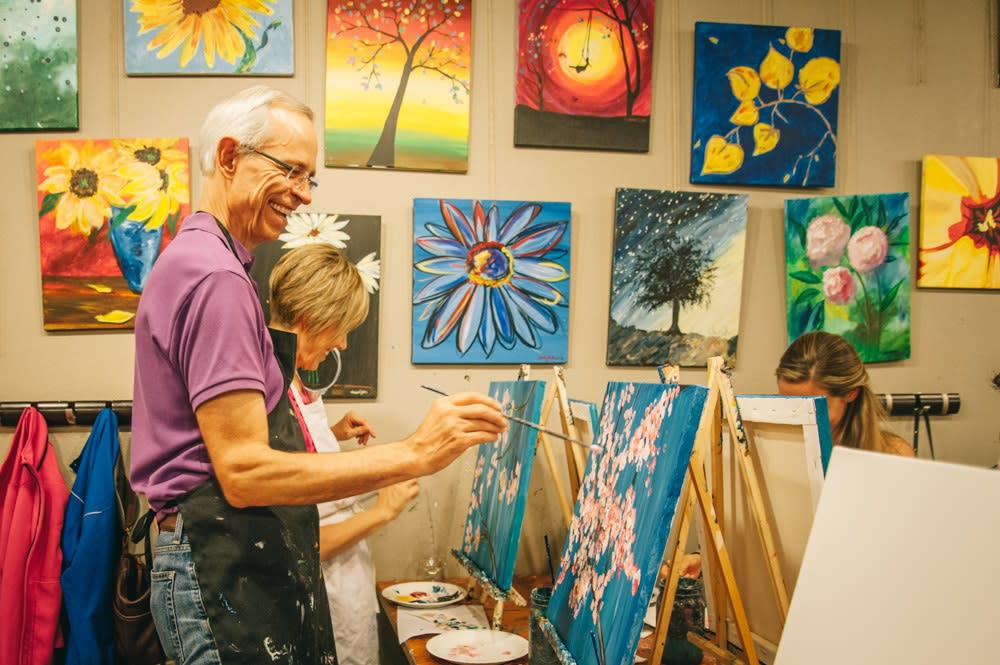 Sipping N' Painting, Photo Courtesy of 303 Magazine
The Highlands is home to many creatives and has plenty of opportunities to dive into the artistic scene. Even if you have no prior experience with the arts, you're in for a treat at
Sipping N' Painting
, which offers two-hour painting classes in a relaxing environment. Each class comes with a complimentary drink and the opportunity to purchase more. It's a perfect way to get creative and bond with your neighbors in The Highlands over a fun night out. Another option is to check out the courses at the soon-to-open
T Gallery
, which is set to offer art classes to students of all ages. It also promises a comfortable, unique gallery setting for artists whose work includes painting, sculpture, music, photography, and film.
Relax at the Highlands Wellness Center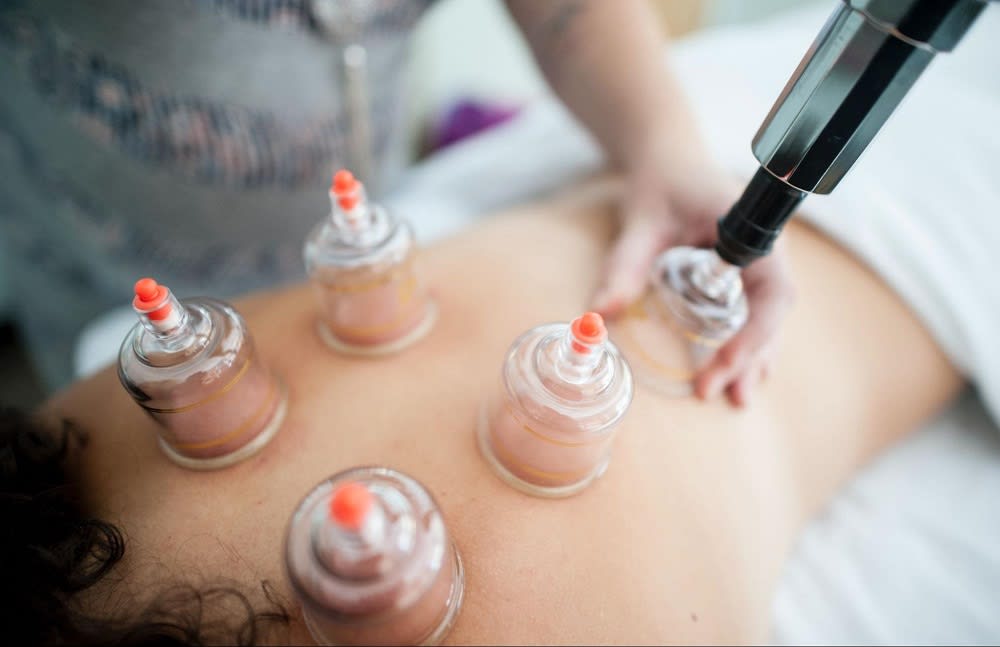 Denver's luxury spas are one-stop-shops for everything wellness-related and go far beyond just the physical aspects of self-care. Many, including the Highlands Wellness Center, offer therapeutic services that cater not only to the physical body but to the emotional and mental state, too. The center's offerings include acupuncture treatments, biodynamic craniosacral therapy, rolfing, psychotherapy, and yoga therapy.
The center's board-certified acupuncture practitioner works with clients via acupuncture to decompress the nervous system, support the digestive system, eradicate stress, support healthy sleep patterns, and relieve depression and anxiety. Biodynamic craniosacral therapy is hands-on therapeutic work on the head and face to alleviate conditions including nerve impingement, anxiety and depression, jaw compression, and trauma. Rolfing is soft tissue manipulation meant to realign the posture and bring relief from pain, stress, and postural issues. This is the perfect spot to reach peak relaxation and take some self-care time amid a busy day.
Eat, drink, and be merry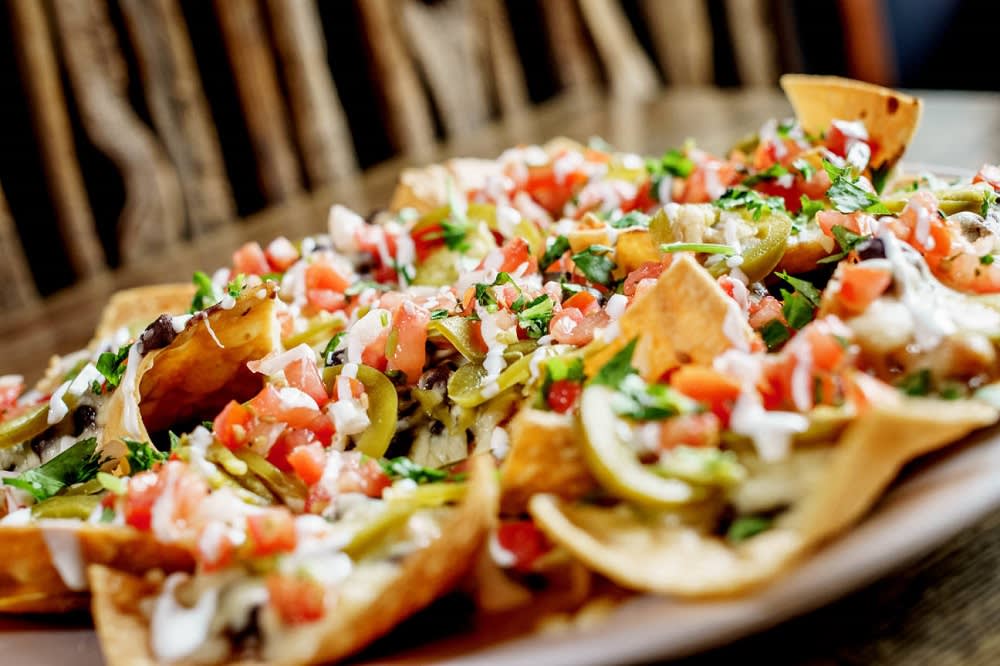 Photo Courtesy of El Camino Community Tavern
The Highlands features amazing restaurants that celebrate authentic cuisine from Argentina, Mexico, and Peru. At
Cebiche Highlands
, try the tasty Chupa de Camaron, Peruvian shrimp chowder, or the hearty Risotto con Mariscos, which is Peruvian-style paella with baby scallops, mussels, shrimp, and squid in white wine topped with salsa. There's also
El Camino Community Tavern
, a popular Mexican restaurant that features tacos al pastor, flavorful burritos, fajitas, and bunuelos—sweet corn fritters tossed in cinnamon sugar and served with salted dulce de leche caramel sauce.
If you want to check out the local beer scene, visit the annual
Highlands Ranch Beer Festival
each June which draws tourists and residents alike. Sample beers from more than 250 well-loved local breweries and pubs.
Retail therapy near The Highlands
Those who live in Highlands real estate don't have to go far for world-class shopping. The
16th Street Mall
accommodates pedestrians, as well as the MallRide—a free shuttle bus service. World-renowned architect I.M. Pei designed the intricately patterned granite walkways to resemble the body scales of the Western diamondback rattlesnake. The mall houses more than 50 unique restaurants ranging from casual eateries to proper sit-down spots and more than 300 retail outlets to satisfy every shopping need.
Notable shops include Elevation Cycles, EVOO Marketplace, Gusterman Silversmiths, and Goorin Brothers Hat Shop. After the sun sets each day, weary shoppers can hop onto horse-drawn carriages or pedicabs to ride up and down the mall under more than one million sparkling fairy lights that adorn the 200 trees lining the promenade. It's a glorious way to end the day in The Highlands, and a great place to meet people if you're new to Denver.
Hunting for luxurious Denver homes for sale?
Wherever you are in your Denver house hunting process, reach out to the local real estate experts at
The Fox Group
for detailed guidance.
The Fox Group's realtors
are ready to help find your perfect home in The Highlands and can offer access to the best listed (and unlisted) luxury properties in the Denver area.